Busselton Skydive and Dunsborough, Busselton or Augusta Whale Watching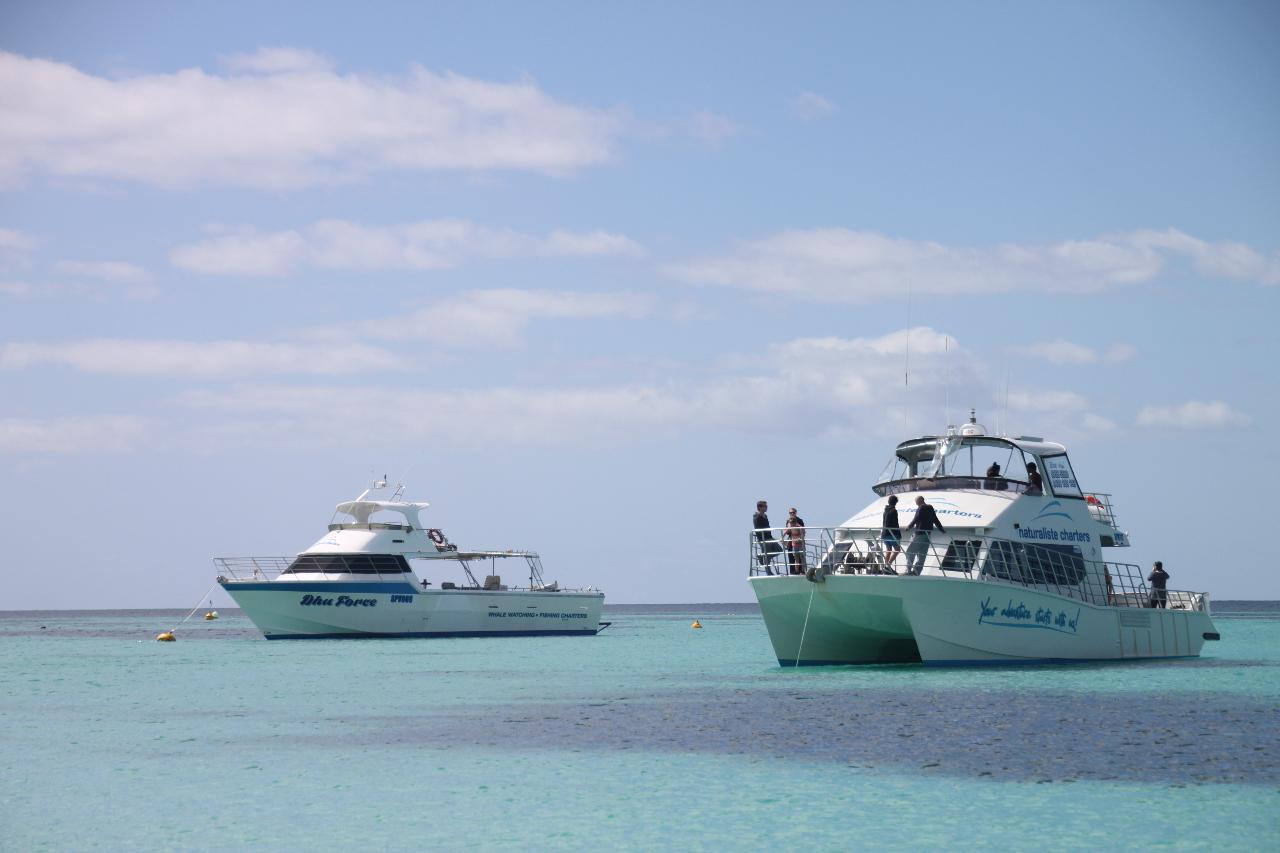 Dauer: 4 Stunden (ca.)
Ort: Busselton, WA
Produkt-Code: BUSTANWHALE
Experience the adrenaline rush of a lifetime with a Skydive with Geronimo, followed by a Whale Watching adventure with Naturaliste Charters or Legend Charters!
Your 'Skydive and Whale Watching' experience will begin with a morning skydive over the majestic Geographe Bay with Skydive Geronimo (perhaps you will glimpse a few whales from the skies?) That afternoon, jump aboard the 'Cetacean Explorer' for a whale watching tour with Naturaliste Charters or Legend Charters.
This tour provides you with the opportunity to view Humpback Whales, Southern Right Whales, and the rare Blue and Minke Whales on both their northern and southern migrations.
The whale watching vessel, is fully equipped with the latest navigational and safety equipment, and provides outstanding viewing opportunities for all those on-board. They also carry the latest hydrophonic equipment so you can listen to the whales haunting, yet beautiful sounds!
What could be better than getting an adrenalin rush in the morning, then spending the afternoon relaxing while you watch these majestic creatures breach and frolic?
What's included:
Tandem Skydive with Skydive Geronimo at our Busselton Drop Zone
Whale Watching tour with Naturaliste Charters
Things to know:
The Whale Watching season finishes in early December, depending on when the whales move on from the area. We are therefore unable to give an exact finishing date and apologise if this means the date you request becomes unavailable.
Whale watching runs from May – December
Whale watch tour duration is 2 hours, departing at 10am or 2pm
Tours depart from Busselton September - November
Tours depart from Augusta, Mid May – August
Tours depart from Dunsborough, September – December
You will need to make your own way to the Whale watching tour, allow 1.5 hours to get to Augusta, or 30min to Dunsborough from Skydive Geronimo
The skydiving/whale watching itinerary is flexible, please contact us to discuss other options.
Not skydiving? Friends and family who just want to watch the skydiving fun, can still join the whale tour at a cost of $90.00 per adult. This can be added at the time of booking.